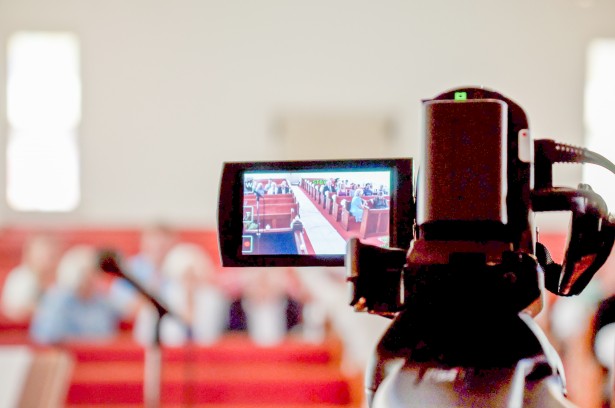 If your video marketing campaigns are not doing great, there is a possibility that you are not using a surefire formula for getting you videos watched.  Just making a video does not do it anymore.  It used to be that "make it and they will come" made famous by the baseball movie was real.  However, now with a huge number of video hours being uploaded per minute—about 300 hours per minutes are uploaded to Google and a similar amount to Facebook…video marketing has gotten much harder and you must employ different techniques to stand out.  Video marketing became harder but at the same time easier because if you follow the formula you will get more social posts which will increase your exposure greatly!
The three components of the formula are as follows:
Capture their Attention—You need to break their attention from the zillions of bits of contents coming at them and focus them on your video and content. With Facebook, Twitter, Pinterest, LinkedIn, and other social networks vying for their attention in the background you need to bring your video and content to the forefront.  You can actually use these social tools to put the video in front of them if you play your cards right, but you must work hard to focus them on your video rather than other videos available to them.  This is where proper video marketing techniques come into play so they are enticed to your video over other videos.
Create Value—Your video must give the viewer a value greater than others. It must capture their attention and keep it there for the few seconds that you have with them.  Again video marketing techniques can work here to capture them.  First the title of the video will entice them, then the first 10 seconds of the video must be solid and start intriguing them enough to go past 10 seconds.  Lastly, the description must be keyword-rich the same as any other piece of content to bring the video to the attention of the search engines.  With proper video marketing techniques and a solid value proposition in the video, you can capture the viewer and keep them watching because it gives them what they want or need.
Call To Action—The most important part of a good business video is the call to action. Each and every video must have one to guide the viewer to the next step. In fact, it is good video marketing practice to create a call to action early in the video then repeat it in the middle and end with the strongest call to action at the end.  The video not only peaks their attention but direct them down the sales funnel or any other funnel you wish to guide them to.
With this three-step formula your video marketing will have a much greater chance to succeed.  Video marketing is more than just the video itself, it is capturing them with the title and other content, capturing the search engines with the video description to bring the viewer, finally the video must deliver enough value that it can deploy the call to action and achieve its purpose.