An explainer video is a type of video where the main purpose is to educate or inform viewers about something. They are often used to promote new services, products, or ideas.
An explainer video is a great way to get your message across. In today's busy world, consumers want information delivered in short, concise formats. This is why they love explainer videos.
Explainer videos are becoming increasingly popular because they are effective at educating audiences. In addition to being entertaining, they also allow businesses to convey complex ideas in a clear manner. If you need a new way to connect with your audience, here are some of the benefits of an explainer video for businesses.
What is an Explainer Video? A Quick Overview
An explainer video is a short video designed to answer one question or solve one problem. It's often used by businesses that want to educate their audience about their product or service.
Types of Explainer Videos
The type of explainer video that you make will depend on your video marketing strategy. However, there are many video types to choose from, including:
Product animation videos

Product explainer videos

Screencast explainer videos

Whiteboard videos

3D explainer videos

Live-action videos
The type of video style you choose depends on your company's needs. For some businesses, investing in a professional explainer video production company is what they prefer. However, for a simple explainer video, you do not need to invest tens of thousands of dollars to make an amazing video or to hire an employee with years of animation experience. Animation tools like Raw Shorts make it easy to source compelling videos without having to invest too much in additional advertising costs.
Benefits of Explainer Videos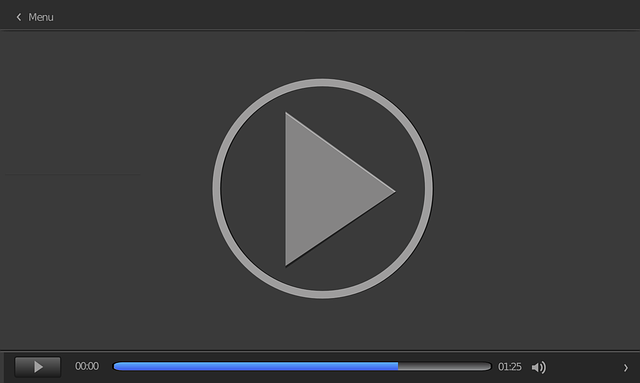 Before you start on your next video product, consider these benefits of creating online explainer videos:
They Sell Without Coming Across as Too Sales-Oriented
Explainers are useful tools to sell products without being salesy. It is a great way to introduce yourself or your company to new clients. They can help build brand awareness and increase conversions.
An explainer video helps people learn new things and feels like a conversation between two friends. In many cases, people will buy a product after watching an explainer video. Explainer videos are great for lead generation, increasing click-through rates, and increasing conversions. 
It Breaks Down Complicated Ideas
Explainer videos are great for breaking down complex topics into simpler ones, as they are easier to understand than text alone. People remember images better than words. They are the best way to communicate your message and convey the value of your product. 
Consider using an explainer video if you have a complicated topic that needs explaining. You can use it to teach others how to do something or even just show them what it looks like.
It Is Easily Shareable
Video sharing is an easy way to reach out to new audiences. They are easy to share and create buzz around an organization. They are also a great way to get feedback and grow your community by encouraging comments and questions. The more engaging your videos are, the better chance you have of gaining new followers. Remaining active and replying to comments and questions will help you grow your community.
People who see these videos are likely to remember them later. They might also be more likely to share them with their friends, which can help spread your message even further.
It Demonstrates Problems and Solutions
An explainer video allows you to present a problem and its solution. They help people understand how your product or service can solve a pressing problem for them. Plus, people prefer watching these videos over reading about a product.
If you include a video in your email marketing campaigns, you might be able to engage with customers that prefer to watch content instead of reading it. This can be an important marketing tool to provide customers with a visual experience.
They Boost SEO
People love videos — especially if they're informative. That's why many marketing teams focus on harnessing the power of video marketing. An explainer video or screencast video will improve your search rankings and it can drive a significant amount of traffic to your site.
Explainers are great for increasing your chances of appearing in rich snippets. They can generate a lot of backlinks, social shares, and even establish you as an expert.
It Can Increase Web Traffic
A well-made explainer video will help your site rank better in search engines. It can be very helpful in terms of SEO. They can be used to promote any type of product or service. Videos increase conversion rates by 80%.
You can also use explainer videos to attract more visitors to your website. If you want to get more attention from potential customers, then you should definitely try this strategy.
Videos Entertain and Engage Potential Customers
Videos are a great way to capture attention and convey information quickly. Generally, consumers don't have the attention spans that they used to. According to Time, the average attention span is only 8 seconds long. This means that the quicker you can convey your message, the more likely that your potential customers will pay attention and engage with your content.
They Can Widen Your Reach and Increase Visibility
Adding video to your website increases your visibility and reach. Video is shareable and therefore increases your social media presence. Videos help build trust and authority in your industry, as other companies and news organizations will link to videos in their own content. This creates valuable backlinks for your company.
They Increase Credibility and Trustworthiness
Consumers trust explainer videos over other types of content. They provide quick info on a product or service. People like them because they're easy to watch. A lot of brands have already published online videos, which shows there's demand for these kinds of videos.
It can also help businesses build trust with customers. If someone has already seen your brand, then they'll know what to expect from you. It makes it easier for them to buy from you. With videos, leads can actually see your products and services for themselves.
Animated Videos Are Affordable
Creating an animated video online is much more affordable than a live-action video. You won't need to pay for a video production studio, a professional video production company, or actors to create a live-action explainer video. Instead, your team can use an online platform to make a simple video to show potential clients through your company website and your company's social media channels.
They Are More Fun than Text Alone
Animated explainer videos are easier to watch than simple boring text alone. They actually entertain and engage consumers. The fun aspect is a big aspect of video marketing. People like to be entertained by and learn from videos, which can help you gain more followers and create desirable content for them to share. 
Audiences Love Personality and Authenticity
If you're creating a video, then it's important to understand who you're selling to. Your target audience wants to see personality when they view your explainer videos. They want to see that your business is fun and friendly. They also like to see authenticity in businesses. That's why it's important to be yourself and speak with a real voice when you create videos.
Easily Create Your Own Animated Explainer Videos
Explainers videos are great for businesses that want to educate customers about products or services. They are very effective at helping people understand concepts. Raw Shorts is an easy-to-use video editor that uses artificial intelligence to create valuable and original video content. You can use it to simply make your own affordable animated videos from just text. Try it out for free to see how you can create AI-powered videos today.