Over one billion people watch over 300 Million, not thousands but million hours per day on YouTube and the number is rising.  Make an Animated video that will be part of those hours more than once per day.  Animated videos can be produced as corporate branding videos, explainer videos, product demos, and many other types of videos.  Since YouTube is the second largest search engine, it makes sense that you make animated videos for all potential purposes and post often to your YouTube Channel and promote each vigorously.  Self-help, informational, demo, how to videos, and explainer videos are being consumed in huge quantities.  YouTube can help your corporate marketing campaign score big because people are watching almost daily.  Let's face it 300 million hours per day is not small amount in anyone's book!
Over 70% of executives prefer to watch a video when looking for information on the internet.  This means that the most influential people in the world are looking for your material.  Executives are not likely looking for entertainment they are looking for information and your animated video can be what they find.  Make an animated video and make it often.  Even make them to leave video responses to social network posts and YouTube questions and comments.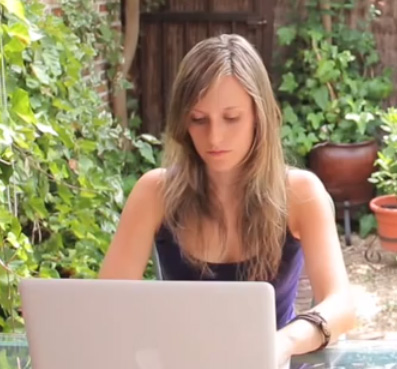 Making an animated video used to be costly and time consuming.  However, now a days services like http://rawshorts.com can let you create a boatload of videos for free or as little as $8 per video.  For animated videos you do not need to reinvent the wheel.  Simply take any marketing material you have around.  Powerpoint presentations specially, but also still photos, and even blogs and turn them into an animated video quickly.  Create a different version for each audience and break the message up into small sections that impact each audience and each learning style particularly well without complicating then.  The videos do not have to be long, in fact they work best if they are under 60 seconds long.  With http://rawshorts.com a well-organized presentation will allow you to make an animated video in just minutes since Raw Shorts works just like Powepoint and can easily be translated from the presentation to the animated video.
OF course you can also create more than animated videos, but these take more time, equipment, organization, and cost to make.   A good marketing campaign will of course have videos other than animated videos, but you can make an animated video so easily and so fast for so little cost that they can be your go to type of video.  Whatever video type you choose to use, just make them to take advantage of YouTube's huge marketing opportunity.
Youtubers cannot get enough video content.  Internet searchers prefer video over other kinds of content, and a well-positioned video can bring you more traffic and visibility than other kinds of content.  Take advantage of Youtubers' voracious appetite for video and incorporate video into your corporate marketing campaign today.