Did you know, in 2016, adults in the US spent an average of 5 hours, 31 minutes watching video each day?
If you don't think this trend has an effect on your businesses online traffic you are mistaken. Recent findings show that 57% of consumers watch videos on their mobile phone every day. To keep up with consumer demands and maintain their online ranking, businesses are investing more in video for visibility and SEO results.
When it comes to how your business gets ranked within search engine results pages (SERPs) a number of factors are involved, and videos are one of them. One Forrester study found that pages with videos are 53 times more likely to rank on page one of a SERP than pages without videos, However this type of result is only possible if the videos have all the right elements needed to influence ranking. Video SEO, or VSEO, is the practice of optimizing videos for search engine traffic and rankings.
Today, anyone with a decent camera phone and proper wrist control can make a video and upload it. In fact, according to YouTube, every minute 300 hours of video is uploaded. This means there are a lot of viewing options for online users, making it extremely difficult for businesses to capture consumer's attention and move up in the search engine results. However, when videos are done professionally they can help SEO efforts by: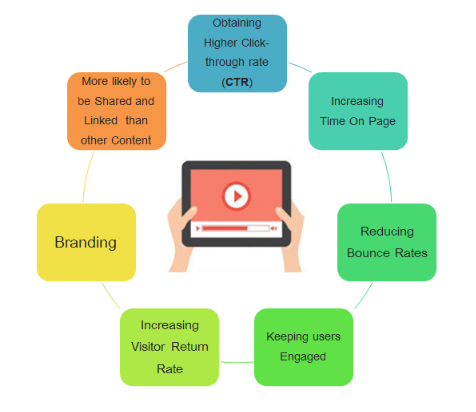 Here are 10 Quick Ways to make Explainer Videos or Animated Videos enhance your SEO strategy:
Impulse keywords that need more ranking.
If you have an existing page and its content ranks in spot 3-10 on any search engine, creating and adding a quality explainer video can shoot you to the top.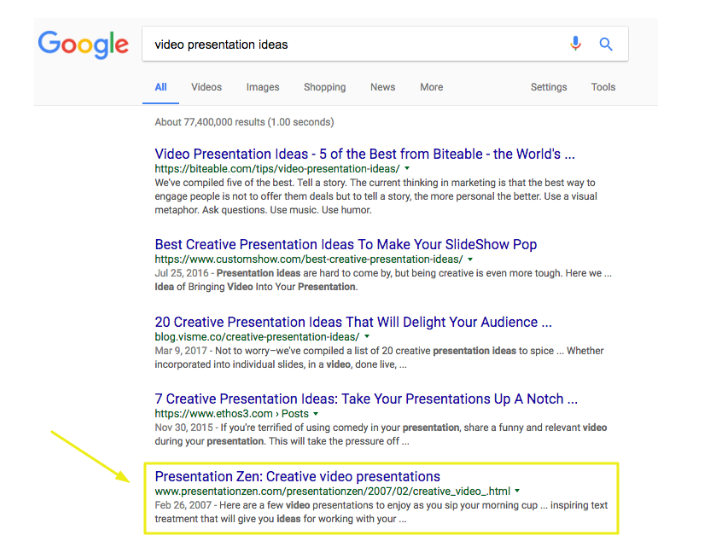 Include Schema markup on your video
Google strongly suggests including schema markup on your videos to help search engines better understand and correctly classify your content.
Embed the Video on your own site
Uploading your video to YouTube and embedding the link on your site won't help your SEO. It is better to embed it directly to your site. Once embedded and if you wish, upload your video to YouTube. If optimized correctly, YouTube videos rank on their own, adding a link in the video description back to your site can strengthen your SEO strategy.
Create a script that contains your keywords.
Treat the transcript of your video as you would any optimized page. Prior to creating the video run the script through a keyword tool, if you use Moz tools, they have an excellent OnPage SEO grader or if you're using WordPress there is Yoast. This will allow the page perform at its best.
Keep your video short and sweet
People have short attention spans, 42% of consumers watch videos 5 minutes or less every day so it is important to keep them short and to the point. Similar to the way writers write articles, we want to capture the audience's attention, keep them engaged, provide them with the information they want and encourage them to share it.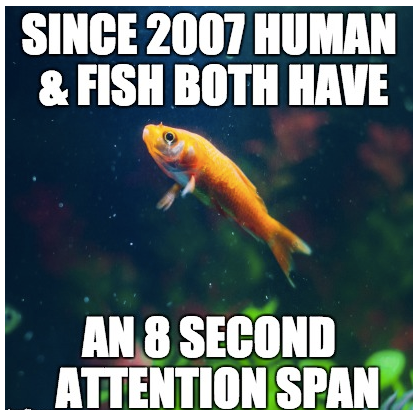 Use a good animation tool to make your video.
The quality of your video and transcript will make or break your SEO success. Animation videos have proven to be the most efficient type of Explainer Videos. At RawShorts we have free templates for you to choose from to create eye-catching explainer videos, click here to make an explainer video for free.
Use a good voice over for your video
It might not seem like there's a correlation between the voice over and your SEO gains, but, there is. Studies show that voices that are familiar, reassuring, clear and can radiate confidence have a positive impact.  RawShorts makes voice over easy, check out our directory of talented voice over artists.
Include a Sitemap for your videos
This allows search engines to find it. A sitemap contains searchable metadata about your video like duration, title and description. A great place to use keywords. Here's how to create a video sitemap for your website (generator included in link): https://www.xml-sitemaps.com/video-sitemap.html
Make your video embeddable
This allows others to easily share your video. Whenever someone embeds your video you gain a link back to your site.
Pick an eye attracting Thumbnail
The right thumbnail will encourage users to click on your video. A good thumbnail or preview image will pull attention to the video and further increase CTR. In 2012 HubSpot reported that post with engaging photos outperformed the average post by a long shot…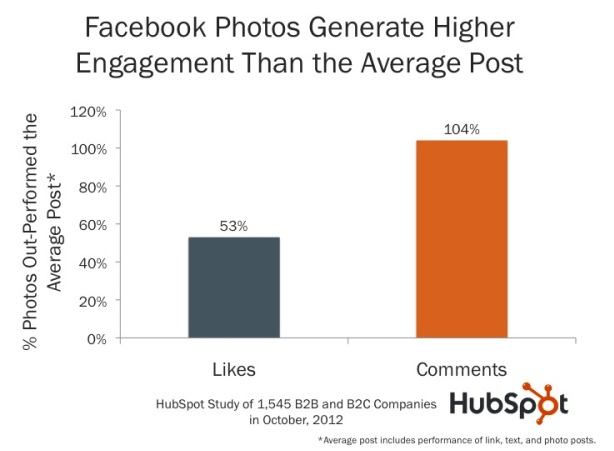 Selecting an eye catching appropriate thumbnail will result in higher CTR and better overall rankings.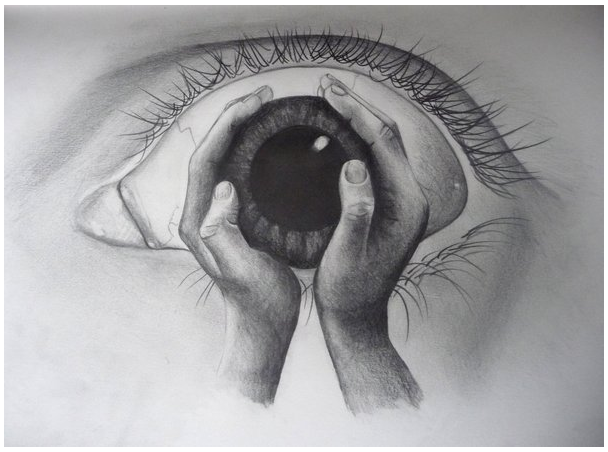 If videos are not part of your SEO arsenal you will never see results. There are probably over 1 million articles that explain why Google chooses a page to rank, however, there are some commonalities with all the recommendations, they want websites to provide users with relevant and quality content. Today, people want videos to provide the most amount of information in the shortest amount of time, the attention span is shorter than ever. Oh yeah, and they want it to be visually entertaining. Sounds difficult, but it's not. If you provide the user the results they seek. Google will send you more users.