Artificial intelligence and machine learning have finally arrived. No, it's probably not going to lead an uprise of killer robots … yet … but it is going to help a lot of businesses hit new heights. Marketers and entrepreneurs are starting to invest in AI technology to handle a lot of marketing and business processes for them.
All the time and stress that artificial intelligence saves is allowing business owners and marketers to focus on more creative tasks; like branding, content creation, and establishing partnerships.
So want to be a part of the new era of businesses that are using AI? Read on to learn what tools would be best for your business.
Some Interesting Facts About AI for Marketing
Marketers are replacing freelancers with AI, as machines are (sadly) easier to manage than a group of freelancers or employees.
With the chatbots, AI-generated video tools, social media schedulers, content creation AI, and digital advertisement tools that are out in the market, you can run a marketing team that is completely comprised of AI tools.
Current AI technology can boost business productivity by up to 40% 
By 2020 85% of customer interactions will be handled without a human
61% of marketers say that AI is the most important aspect of their data strategy
80% of business and tech leaders say AI already boosts productivity
Washington Post's AI writer (Heliograf) wrote more than 850 stories during the Rio Olympics and the 2016 US presidential election.
Machine Learning is better than humans at lip reading
83% of early AI adopters have achieved substantial (30%) or moderate (53%) economic benefits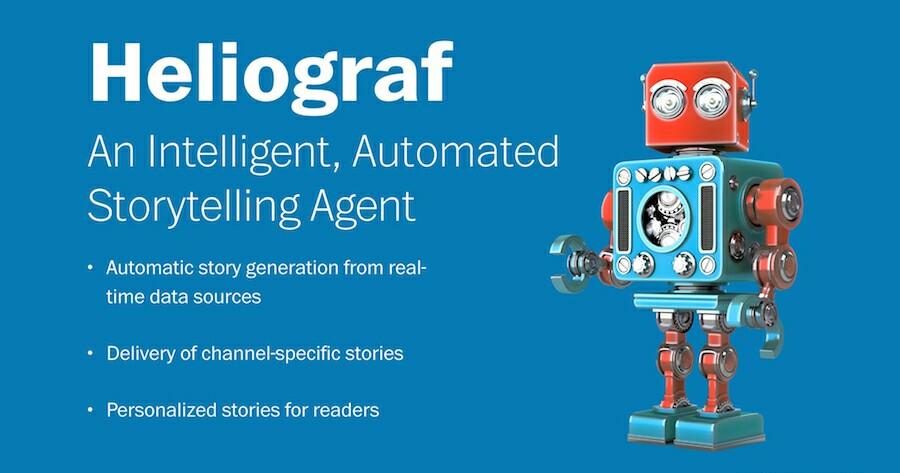 For more information on AI and Machine learning, check out this study conducted by Venture Harbour.
The fact of the matter is that businesses of all sizes are using AI, at some capacity, to improve their processes. And with it being so common, the price to become an early adopter isn't as high as you'd expect it to be. We're going to help give you some recommendations on some AI tools to use to boost your business, but first, let's talk about AI.
By 2020 85% of customer interactions will be handled without a human
Click To Tweet
A Quick Refresher On Artificial Intelligence
AI is the study of making machines intelligent and capable of solving problems as well as us measly humans can.
Since computers became mainstream, programmers have manually coded programs to provide outputs when given a specific input — kind of like when you use excel and have it automatically come up with a solution.
With machine learning, we teach computers to learn without having a program with a set of rules.
For example, teaching a computer to spot the difference between a car and a motorcycle might be difficult with regular programming. However, with machine learning, a person can feed a program various labeled motorcycles and cars, and the computer will pick up on it, by looking at patterns and pixels to guess which is which.
This was parodied on HBO's hit show Silicon Valley with their "Not Hotdog App."
Artificial Intelligence has evolved. If you have used Raw Shorts, you have probably used our text-to-video feature that allows you to make a video of a small script.
That's right, by simply adding some text, we'll use natural language generation to create a video that you can use on advertisements, promotions, and more.
List of AI & Automation Tools That'll Help With Marketing
Digital Advertising Automation
Adhawk is becoming the most trusted AI tool for digital advertising. They take away all of the guesswork from Adwords, Facebook Ads, Bing, remarketing, and all the other major ad networks.
61% of marketers say that AI is the most important aspect of their data strategy
Click To Tweet
They offer their Adhawk assistant that utilizes machine learning to analyze trends in your data and will adjust spend and keywords accordingly. Don't want to automate all of it? You can use one-click optimizations on their app to add keywords, relocate budget, and find the best possible audience.
Cobiro gets the best possible keywords and creates ads for them. You'll be able to run ads that get smarter and better over time and track the data that is associated with it.
With their keyword optimization tool, you'll be able to reach more customers and sell more products. They also have a bid management system that will help you win auctions at the right time to get the clicks and success that you're looking for.
Though they aren't an AI tool, Adwords has introduced AI suggestions. I'm guessing that they wanted to have some of the features that Adhawk and Cobiro offer as a part of their system. If you'd like to see suggestions and bid automation simply look at their new suggestion tool in the AdWords homepage and see what are the best possible deals.
Social Media Automation Tools
I should add that Buffer is not a true AI tool. Being an early adopter for this tool, I've been fortunate to see how the product has evolved and surpassed its competitor.
Within Buffer, you'll be able to manage all your social accounts in one place, schedule content and check analytics for all accounts, and give you all the performance analytics. So instead of having to go through several accounts, you'll have everything under one roof.
This tool will know exactly what to post, when, how often, and instantly add the most effective photo or video for your brand.
They appear to be working with some of the best brands in the business to boost their social media strategy. With their digital asset manager and integrations with Getty, you'll be able to find the perfect photo and video to be sent out at the right time.
A social marketing automation tool that is crafted by growth hackers. Their system allows you to create stunning content and publish it to your social networks.
80% of business and tech leaders say AI already boosts productivity
Click To Tweet
They use IBM's Watson to have AI create humanlike social interactions to boost impressions. They have a creative suite built-in that can edit and create content, schedule it, and provide performance analytics.
Similar to buffer, they are lacking true AI features for their social media management, but they have started something that is very interesting, their bot builder allows for automated conversational workflows. They have differentiated themselves from a traditional social media tool, by adding this feature, and if you're a big brand looking to engage or support users online using a bot is the perfect way to start a conversation.
Other Players in the social media space:
Need Content For Social? Try Our Social Media Calendar, It's Free: 
Digital Marketing Automation
Albert is positioning itself to be a digital marketing AI that handles a lot of the more complex processes for you. Things like autonomous targeting, autonomous media buying, cross-channel execution, and autonomous testing and optimization.
Creates personalized marketing campaigns at scale. Use all of the e-books, blogs, videos, case studies and whitepapers that your company has available and send it to users and prospective buyers at the right time.
Hubspot is using AI to help users map out their content strategy. Helping users to generate bucket loads of traffic with less content.
You'll be able to obtain topic suggestions and detailed metrics about the competitiveness and relevance of your content, in order to maximize your SEO strategy. Hubspot also had predictive lead scoring and personalized content recommendations.
This is perfect for an SEO-friendly content creator that needs ideas to write topics. With MarketMuse's content intelligence and strategy platform you'll be able to have more in-depth content that goes well with what your demographic is looking for.
Chatbots
Their tool is one of the best bots for e-commerce sites. Whether it's GoPro, Warner Music Group, or Royal Caribbean, different brands trust Octane for its fair pricing model and flexibility.
This might be the ideal way to connect with your users on Facebook. You can build a huge contact list and use chat blasts with automated responses to promote your products. You can even train your chatbots to answer common customer inquiries. This is a new, intuitive way to engage with your customers on social.
Don't want to use a chatbot for social? TARS (named after the Interstellar robot) attempts to start a conversation with a user on a landing page. They claim that they can improve your PPC conversion rate by 50%-200% so if you're looking to start getting more bang for your buck from Adwords, this might be an unconventional way to start getting more users coming in from PPC.
FLOW has the most flexibility out of the Chatbots on the market. However, it requires the most setup. You'll have to decide what platform you want to use it on — Facebook, Slack, Telegram, Twilio SMS, or on your web page. Once you connect your account, you'll be able to start building out workflows and create conversations with potential users.
Other chatbot tools:
Video Marketing Automation
Looking to create one or two videos that you can post on social media? Don't have any experience creating videos and don't have any resources?
At Raw Shorts, all we're asking is for a short script that will power our NLG engine and create a video with relevant images. We boost your social media interactions, engage your customers, and give you a solution to test video as an acquisition channel. Try us for free!
This programmatic video creator is making its way into the market and doing something revolutionary — creating personalized videos at scale.
That means that it has the capabilities to create thousands of personalized videos off of contextual data. So if you have a million users with unique data and characteristics attached to their profile, it'll create a million unique videos all of them. This startup is already making ripples and working with hundreds of companies in different industries.
Create Your Own Tools!
IFTTT isn't really an AI tool, the reason that we wanted to add it here is so you can find a way to create different integrations with your current tools.
Want to turn on the porch lights when the pizza delivery guy gets close to your house? Use their Dominos pizza and Hue integration. Want to Autopost from Facebook to Twitter? There's a recipe for it. The best part of it, a lot of these recipes are free!
Zapier is similar to IFTTT, however, they focus on using a lot of business tools that are out in the market.
They have plenty of workflows for entrepreneurs that need to save time, money, and stress. Look at some of their recipes and integrations, for sure you're probably using one of their 1,500 apps, so get creative in finding ways to make them work for you.
A.I. is Reshaping Marketing
The tools that we've mentioned are already improving businesses and in a couple of years, it's going to intensify. There are already hints of content creation jobs can be taken — that's right, writers and designers could even be a thing of the past.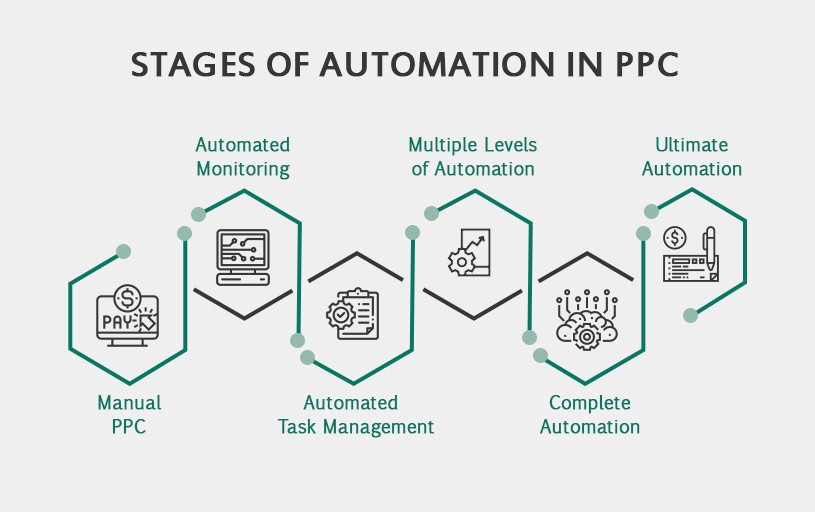 A.I. is going to streamline your business's marketing efforts, improve customer interactions and create a better customer experience. As markets become more competitive and marketing becoming more and more complex, the time to start investing in A.I. now.
Whether it's a chatbot, automation tool, or something to plan out your social media efforts — set your KPIs and make sure you have the knowledge to manage these machines.
Questions on AI? Comments on the blog?
This blog was to give a quick high-level overview of AI for entrepreneurs and business owners. If you're curious about the subject, let us know, and we can provide you with more insights, blogs, and podcasts on the subject.