In this day and age, everything – food, love, validation – is merely a click, tap or swipe away. Both posting and consuming content online has become as easy as wham, 'gram, thank you ma'am, and as a result, social media has become a huge part of our everyday lives – whether we like it or not.
With Instagram now home to a humble 1 billion active users, almost everyone and their dog (literally) are on the snap-happy platform.
There's nothing quite like settling in for a night of indulgent mindlessness at the end of a long day, scrolling through an endless stream of puppy pics, foodporn, and unrealistic expectations to help us switch off from reality.
But while we're cozied up on the couch, our eyes as glazed at the 4th Krispy Kreme we're stuffing into our mouths, we've all stumbled across those three little words that can bring our thumbs to a halt – link in bio.
The (Short) History of Link In Bio Appearing on Instagram
A phrase initially coined by influencers and celebrities, and now being adopted by the likes of The New York Times and even the White House, "link in bio" has become a permanent part of our collective vernacular, and an integral tool for those trying to build a career on Instagram.
Literally entire industries now revolve around people directing followers to their LIB, making it a necessity for anyone hoping to reap the benefits of Instagram.
Now bio-logically programmed to promote ourselves online, it's no secret why influencers, creatives, brands and businesses alike are all using the world's most engaging social platform to push their products or promote their brand partnerships – which, more often than not, amount to more than one.
Instagram the Necessary Evil(?)
As Instagram continues to roll out update after update and feature after feature, Insta users are continually forced to live the YOLO (you only link once) life, with the app still only affording them one lonely lil' link in their bio. But the real question is… Why?
Since Instagram's inception in 2010, we have seen the explosion of online shopping, the exponential advancement of tech, and the rise of influencer marketing – yet Instagram still neglects to address the plain, simple, and growing need for people to bulk up their bio.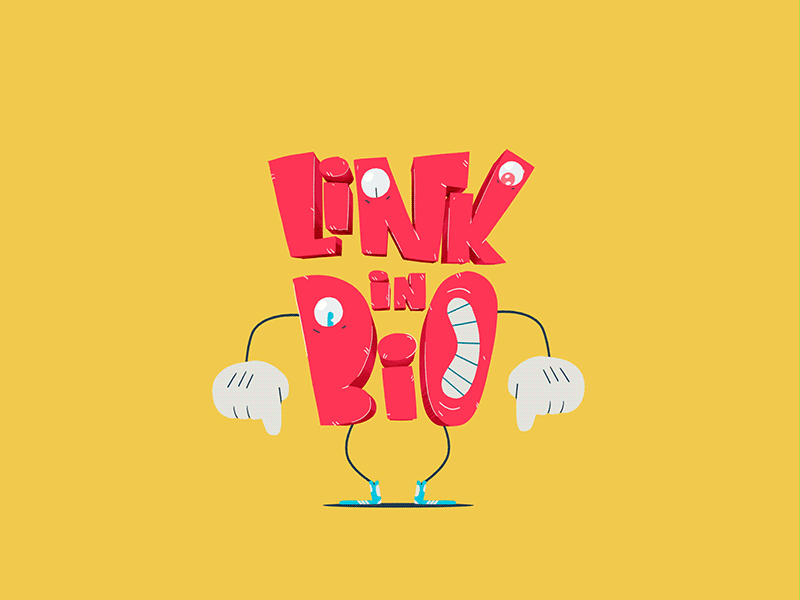 Now worth $100 billion and owned by one of the most powerful – and controversial – companies in the world, the social media giant has introduced a number of major changes over the past year, including more-advanced algorithms, a Stories zoom function, a bullying filter, swipe up LINKS (*TRIGGERED*), an in-app checkout feature and, of course, the incredibly infamous update of hiding post likes (RIP online validation).
Are Instagram's New Features Helping?
According to Instagram, these features were designed to optimize the platform, enhance the user experience and – in the case of hiding the likes – "improve the wellbeing of users."
Neuromarketing: The Art, Psychology, and Science Behind Great Marketing
Mia Garlick, Director of Public Policy for Facebook and Instagram in Australia and New Zealand, said that the feature was in an effort to promote a more positive environment for users' mental health, telling the ABC, "[Those tools] have all been rolled out to help people have a sense of control."
Why then does a platform claiming to be so aware of and concerned for the needs of its users, continually deny them a feature they have repeatedly vocalized that they need?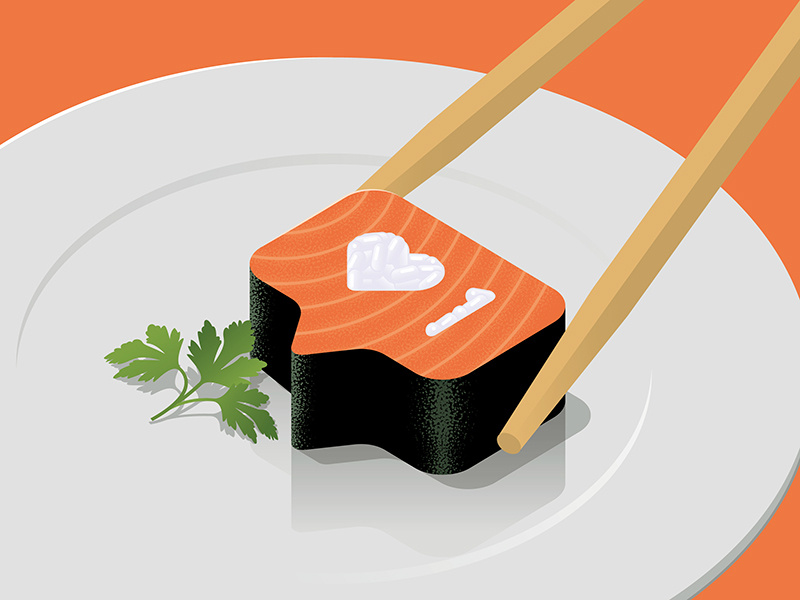 A sore point for some and a minor frustration for many, there's no doubt that if Instagram continues to leave this epidemic untreated, they're going to have a major link-in-bio hazard on their hands.
When you stop to consider that one of the most advanced technological platforms in the world, a multi-billion dollar network hosting hundreds-of-millions of people, is still denying users such a minor functionality with such massive positive implications, I think we can safely rule out that this move is due to a lack of resources or ability.
In reality, the truth is a much more frustrating and bitter pill to swallow (don't worry though, it's influencer endorsed).
It's Time to Appreciate "Link-In-Bio" Apps for Truly Helping Businesses and Publishers
The real reason the "link in bio" phenomenon has persisted, is because Instagram has abandonment issues.
They know precisely the kind of endless scrolling its app encourages and doesn't want to interrupt its captive audience with pesky distractions – such as people's livelihood and what not – that encourage people to venture outside its ecosystem.
Regardless of Instagram's popularity, the truth is that its platform is still limited.
Despite many influencers' hard-working efforts, Instagram has made it very clear that it is NOT a blogging or e-commerce site – unless those features are created and contained within the platform itself, of course. Sigh… look Instagram, you know we love you, but you've gotta learn to share.
The Apps that Help Instagram's Link in Bio
Inevitably, the platform's own users have seen the chink its armor and consequently designed their own clunky solutions to the problem. But, as is the case with most loopholes, the plug-ins designed to fill the gap have been semi-functional at best.
Here's a quick example of how some of the current "link in bio" solutions work: 
Inspiring the likes of Shorby, Linkin.Bio, and of course Linktree, these solutions have proven effective for those simply wanting a quick fix to add multiple links to their profile. However, these options are still limited for those wanting to put their best feed forward and present a higher level of professionalism and customization.
Milkshake – The Most Innovative Link-In-Bio Solution
Enter Milkshake – the new app shakin' up the status quo and helping 'grammers make their link in bio shine bright like a diamond.
Made for those Insta users who crave a lil' more creative control, Milkshake App allows anyone to make an Insta website on their phone in under 10 minutes – for free.
The Insta-website builder enables you to choose from a variety of looks, layouts, and handy tools, such as performance insights, personalized fonts, and the recently introduced YouTube card.
With customizable features for days, it's a one-stop-shop that allows you to feature not only multiple links in your bio, but multiple pages, photos, videos and details about who you are and what you do.
Beating Instagram at their own game, Milkshake turns your one, lonely link in bio into a full-blown website to which you can direct your Insta followers – without them even having to leave the 'gram!
Maybe one day Instagram will catch on, but for now, when it comes to making the most of what the Insta-gods gave us, there's no doubt that Milkshake takes the cake.
Instagram Gets Twice The Engagement Compared To Other Networks
Click To Tweet
Don't get us wrong – Instagram's incredible success, popularity, and exponential growth is certainly nothing to be sniffed at. But somehow and somewhere along the line, the evolution of their link-in-biology failed them.
We can't say for sure whether Milkshake is the missing link, or what Instagram's continued evolution will bring, but hey… at least we're all putting our opposable thumbs to good use.
Are You Using a Link-In-Bio Solution?
Instagram might be slacking with their product roadmap, but thats why companies like Milkshake have come to fruition. What are your thoughts on helping re-invent the way we react with one of the most popular apps on the planet?