Thanks to its compelling mix of audio and visual content, and social media's algorithmic favoring of it, video marketing is now a critical part of most marketing strategies. In fact, according to Wyzowl, 87% of businesses say they are using video as a tool within their marketing mix.
But success only comes with the right video marketing strategy.
This article offers a guide through the most important things to consider when introducing video to your marketing stack. With the following information, you should be able to create a cost-effective system for producing video that gets the best results for your business or brand in a sustainable way.
Setting goals, objectives and KPIs
Successful marketing of any kind uses resources efficiently and adds value to a business in a tangible way.
"A goal without a plan is just a wish." - Antoine de Saint-Exupéry
Click To Tweet
The only way to make this happen is to form a plan or strategy.
It's important to define what your goals are early on with any type of marketing. With video, however, it's even more important, as it can be expensive to produce, and easy to get wrong. So, make a plan.
Start with the big picture, and the broad goals you have for video.
Then work backwards, breaking those goals down into individual objectives. Each objective should be written using the SMART formula: Specific, Measurable, Appropriate, Realistic, Timely.
To guide you as to what your video marketing objectives should be, do some research and see what other businesses have done.
Ascend2's benchmarking study on video marketing found that some of the key objectives for businesses in their video marketing programs included improving customer education, increasing brand awareness, and increasing online engagement to name a few.
Set KPI's and Objectives That Will Help You Scale
Once your objectives are in place, set up some KPIs (key performance indicators) to help you monitor your progress. Do some work analyzing your current benchmarks, and what would be an appropriate improvement on them within the next quarter.
12 Video Marketing Statistics That'll Make You Invest in Video
Remember, you may not getting these right on the first go, so free yourself up to adjust along the way if you find certain targets are unrealistic, or no longer in line with your ultimate broader vision.
Selecting Your Video Channels
An important decision to make for your video strategy is which video channels you should be using to target your audience.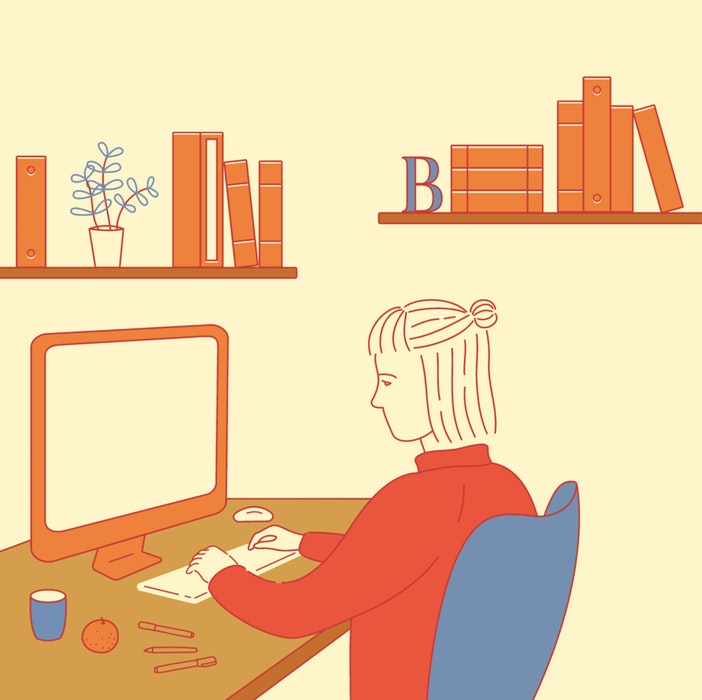 Whether it's Facebook, YouTube, or Snapchat, your audience is somewhere on the internet, but not everywhere. Be specific about who your content is for and find out where they hang out.
Facebook Videos
Facebook is the most popular social network in the world, and thus it's video platform is a powerful one to be on. But, most people will discover your video autoplaying on mute while they're scrolling through their feed.
The demographic of Facebook skews older and broader than most other platforms, and it's optimistic to think you'll get significant results without paying to promote your content so it's seen.
Treadmills are tricky. w/e. Taylor Swift#TAYLORvsTREADMILL apple.co/apple_music

Posted by Apple Music on Friday, April 1, 2016
When creating videos for Facebook, take all this into account. Ensure your brand is present and identifiable throughout the video, whether it be a watermark in the corner, as well as any colors and fonts used being linked to your brand style guide.
Remember to make the first 10 seconds of each video as visually eye-catching as possible to stop people scrolling. And be sure to add captions to capture people before they've activated the sound.
Twitter Video
Videos on Twitter are as disposable as written Tweets. Their lifetime value isn't great, so they need to be extremely relevant to the moment and focused on a specific topic.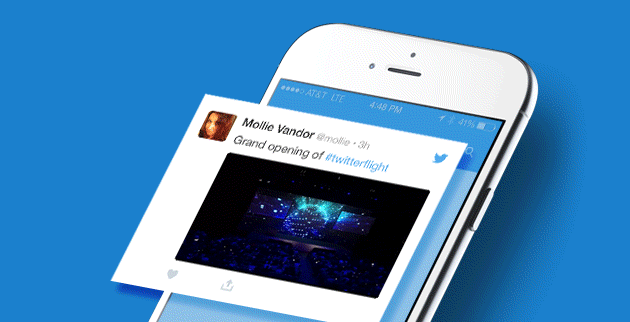 Get to your point quickly. Make your videos visually engaging to take advantage of the autoplay feature, and ensure you use captions and subtitles.
One benefit of Twitter is that you can post the same content multiple times without being punished by the algorithm. Use this to your advantage, as the lifespan of tweets is very short.
Instagram Videos
Instagram skews younger than Facebook and is overall a more visual platform focused on sharing photos and videos.
It offers two main video formats: Instagram Stories, and IGTV. Instagram Stories are usually light, engaging, and interactive. The best Stories are personal, low-fi, and in the moment.
After mixed beginnings, IGTV is finding its feet. IGTV videos now appear in the main Instagram feed, autoplaying the first 30 seconds, then requiring you to watch the rest in IGTV.
Captions are helpful as both formats are on mute by default. Your strategy should be to hook them in quickly enough so that they'll want to watch the rest of your video with sound on.
Snapchat Videos
Snapchat's demographic skews between the ages of 18-24, and the platform values immediacy, sort of like a Twitter for video.
It's trademark is its low-fi nature, as well as its augmented reality filters, and use of emoji.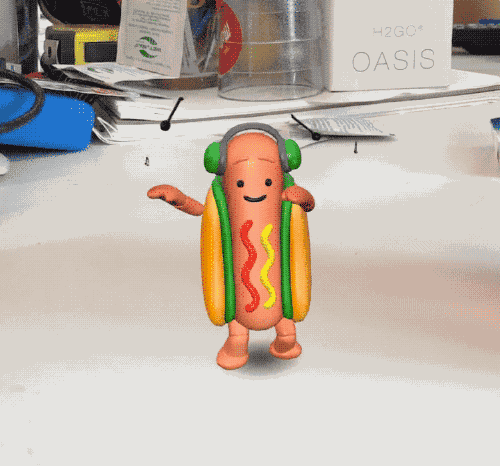 What generally succeeds is intimate posts with people at the center, rather than content that's clearly built to be broadcasted. It's less broad, and requires a more specific, targeted strategy to succeed.
LinkedIn Videos
LinkedIn video, like the platform, is all about business and entrepreneurialism. Here's a quick video on how to market yourself and your business on Linkedin:
Like the other platforms, it has an autoplay on mute feature, so be sure to make the first seconds of the video count by getting straight into your content in a visually engaging way. Keep brand awareness videos to under 30 seconds.
YouTube Videos
As the world's second biggest search engine, YouTube is extremely valuable for SEO. Unlike the other social media focused channels, YouTube expects you to include links to your website or specific product pages in your descriptions and videos.
And, for users of the platform, they're there to watch video, so there's less emphasis on gaming the autoplay feature, and trying to lure people to watch while they're scrolling through their feeds.
However, optimizing videos correctly is fundamental to getting people discover and watch them.
Titles, descriptions, and thumbnails need to be formatted in particular ways to help them rank in search results on both YouTube and Google. Adding your captions in an .srt file will also help the search engines scrape your scripts to show up in relevant search results.
Working with the Right Video Tools
While video production can be laborious, there's a huge market of video tools that help simplify different parts of the process.
Video Scripting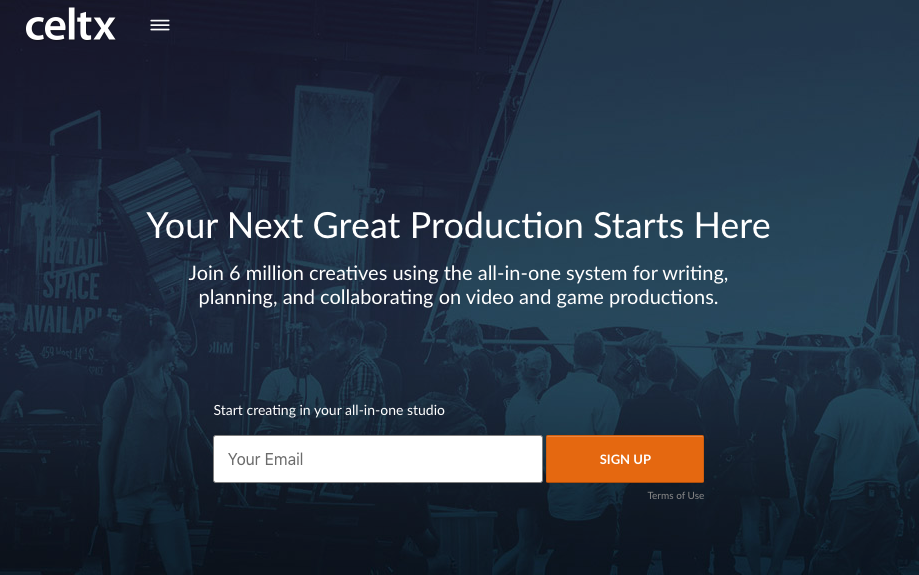 Check out CeltixCeltx is a video scripting tool that keeps a chronological list of shots, dialogue and action, allowing you to establish a schedule, and monitor your budget. It's something you can share with your production team, knowing any changes made will be adjusted in the tool in real-time.
Video Making Tools
Raw Shorts is a leader in the video making space. Allowing users to create different types of videos with text-to-video workflows — taking away the manual labor from creating videos.
Placeit by Envato is a video maker tool that will liberate those who want to make video but don't have the technical skill to do so.
A browser-based application, Placeit allows you to upload your footage, images, and text into pre-designed templates, and edit them into videos complete with music that is supplied.
Video Editing Tool
A state-of-the-art video editing tool, Adobe Premiere Pro combines the power of the Adobe Creative Suite, allowing you to create polished and professional videos.
It supplies you with pretty much any feature you'll need in your video editing workflow, and is able to work with a huge and growing market of plugins available online. You can also work easily between Adobe After Effects – for motion graphics – and Adobe Audition – for audio editing – making it one of the most versatile editing programs around.
Video Behind a Paywall
While we've discussed social video platforms, you may be wanting to host your videos behind a paywall. If that's the case, Wistia is a great option.
It allows you to store videos on its servers, embed responsive, lightweight, and SEO-friendly videos anywhere on your own website, and track how each viewer watches your content, providing you with valuable insights.
Video Streaming
If you're wanting to stream video and interact with your customers, but aren't keen to use a site like YouTube, Facebook Live or Twitch, Crowdcast is a great option.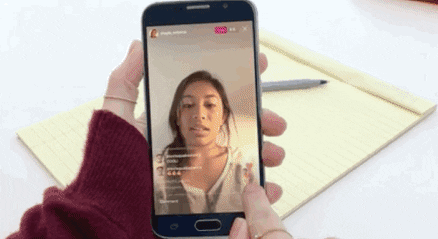 You can require viewers to register for your live event, as well as allow them to comment and ask questions in text or by dialing into your video stream.
Video Analytics
Finally, video analytics is a must-have in order to know how your video content is performing.
VidIQ has quickly become one of the most notable tools for this, allowing you to analyze your videos across multiple platforms, and optimize their titles, tags, and thumbnails to improve their performance.
Scaling your Video Strategy
Video will usually be more elaborate and expensive to produce than most other content formats. However, there are different types of video that should be considered when putting a video marketing strategy together.
These variations will affect costs and influence your budget.
Slideshow Videos
Posted by Icelandair on Wednesday, January 9, 2019
Slideshow videos can consist of still images, video footage, text, and slick transitions to tell stories or display products within a simple, familiar format. This is one of the cheapest formats to produce, starting at US$14.95 / month on Placeit.
Product Videos
Product videos usually consist of footage of a product on its own, or in use. They can be combined with a voiceover, or onscreen text explaining what it is or does, and ending with a logo and call to action. They'll usually cost between US$1,000 and US$5,000..
Explainer Videos
Incredibly popular these days, explainer videos are a deeper dive on a product video, usually providing more insight into how a product is made and how to use it.
It will usually require extensive time, animation, music, and sound effects. If footage is used it will need to be filmed, requiring on-location shooting, and professional camera work. Thus making it more expensive. The estimated cost for this type of video is around US $8,000.
Alternatively, you can use Raw Shorts to create these kinds of videos and for an annual membership that'll be a fraction of the cost.
Narrative Videos
Scripted stories with actors usually end up being the most expensive. Costs from hiring on screen talent, to hiring a director, cinematographer, crew, locations, wardrobe, and more make up the increased costs of between US$5,000 and US$25,000.
In the video below, Chris Lavigne, Head of Production at video platform Wistia talks about how to balance video budget and the quality of your content when it comes to video marketing.
Measuring Video Marketing Success
Finally, before you start creating video, return to your objectives and determine how you're going to evaluate your audience's response to your content. Remember that the video metrics that count the most are those that demonstrate how effectively you're achieving your objectives.
Watch Time
This is an important metric that affects how YouTube will rank your videos, and how much Facebook will charge you to promote them.
The better the watch time, the better the exposure your video will have on both platforms.
Improve your watch-time by sequencing playlists in a linear fashion, accurately represent your videos in their title, thumbnail, and tags, and post at optimal times for your audience.
View Count
Though it may be a vain metric, 'views' still count when it comes to having your video rank well.
However, each platform counts views differently.
For Facebook, Instagram, and Twitter, 3 seconds of watching your video counts as a view. For YouTube, 30 seconds of watching a video counts as a view.
Video Engagement
Though it sounds obvious, more engaging content will produce more engagement like 'likes', comments, and shares.
Neuromarketing: The Art, Psychology, and Science Behind Great Marketing
The key to moving your audience to engage is making your videos accessible, and less of a broadcast, keeping things playful, and asking them to respond with a like, comment or share.
Click-Through Rates
In many marketing strategies, click-through rates to your website or product pages will be an important metric. So, be clear with your instructions, and only include the most relevant CTAs.
Experiment with where in your videos is best to include your CTA, and consider encouraging users to click by offering discounts and prizes, or upping the urgency with countdown timers.
Conversion Rates
Improve your chances of producing positive ROI by optimizing your posts for each platform, ensuring your links point to relevant landing pages, creating compelling, informative content, and continually assessing what's working, and what's not.
Monitor your ROI by identifying what conversion each video is devised to produce, and what the target is that will define success or failure.
Plan Well to Experience the Power of Video Marketing
Whether it's on social media networks like Facebook, or hosting platforms like Wistia, more video is being consumed than ever before. So, it's more than likely that, daunted or not, your brand will be producing video marketing sooner or later.
However, there's no need to be overwhelmed. Although there's a lot to consider in this article, following it will help you setup a robust video marketing strategy that will hold up for years to come.
Remember to start by making your goals clear, do your audience research, identifying what platforms they're on, setup tangible KPIs, and keep optimizing everything from video formats to thumbnails.
Work through defining these different elements of your strategy early, and you'll set yourself up for much success in the future.
Have you got a Video Marketing Strategy in Place?
How effective is your video content? We hope you found useful tips in this article, and whether or not you have a plan in place, leave some comments below and tell us about your challenges with video.